In 2000, the National Reading Panel report outlined five essential components of effective reading instruction for young children: phonemic awareness, phonics, fluency, vocabulary, and reading comprehension. Phonics is key because breaking words into their constituent sounds helps kids understand and build their literacy skills, bit by bit. Phonics activities like the ones here will help build reading fluency in young students.
Plus, for more help teaching phonics, check out this free guide from our friends at Houghton Mifflin Harcourt on teaching the science of reading.
1. Start with anchor charts
When it comes to phonics, there's a lot to learn. Post anchor charts around the room to help kids remember important rules like silent E, vowel blends, and hard and soft C and G. Find all our favorite phonics anchor charts here.
2. Color in the beginning sounds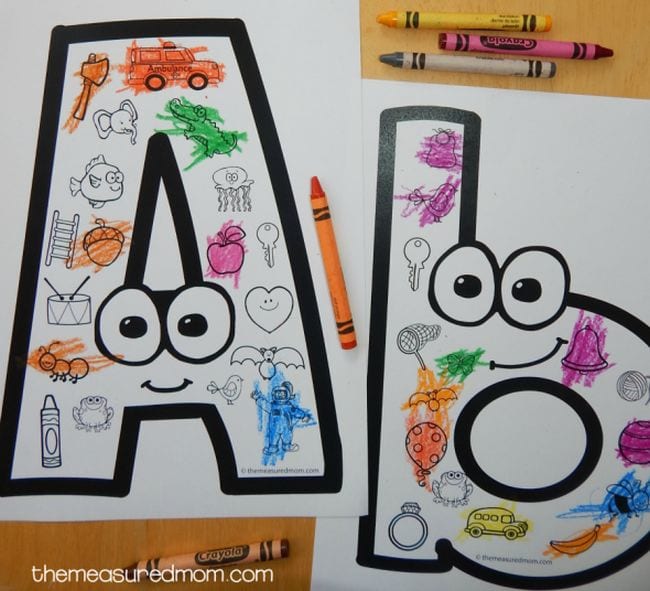 Most kids start learning phonics by mastering the beginning sounds of words. Have kids color in the words that start with the matching sound on these cute free worksheets.
Learn more: The Measured Mom/Beginning Sounds Coloring Pages
3. Build words with a chart of beginning sounds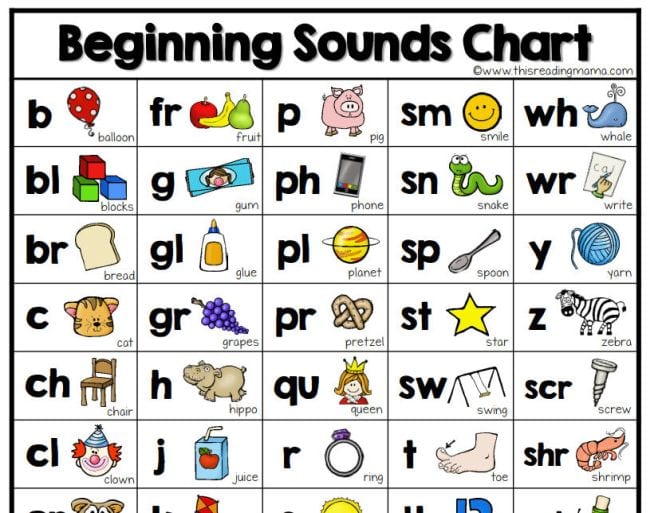 Grab this free printable chart and print out copies for your students to use with their phonics activities. There's a version for rimes too.
Learn more: This Reading Mama/Beginning Sounds Chart
4. Learn digraphs with clip wheels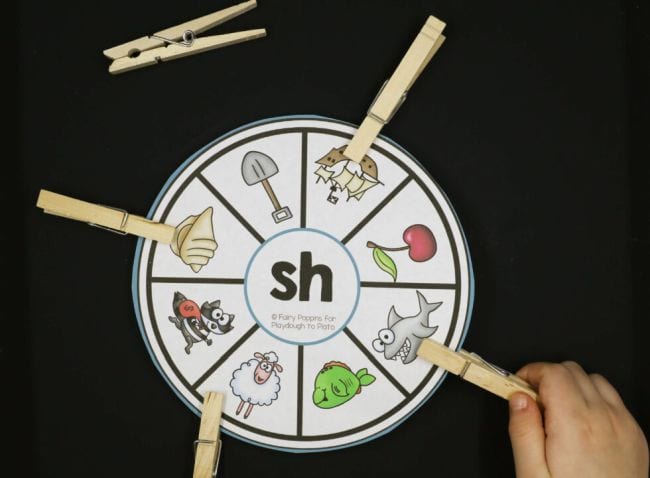 Combine fine motor skills practice with phonics work with these free beginning digraph wheels. Tip: Add small dots on the back to mark the right answers so kids can self-correct their work.
Learn more: Playdough to Plato
5. Slap the letter sounds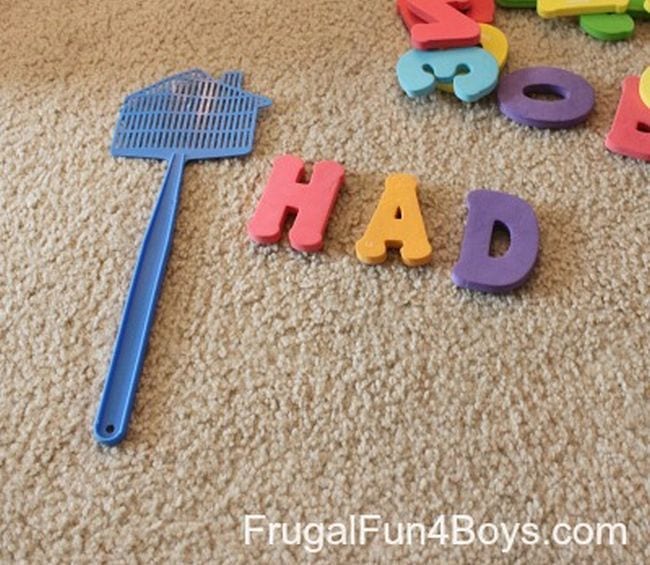 Sounding out words letter by letter is a lot more fun when you slap each letter with a flyswatter! This is a great idea for active learners.
Learn more: Frugal Fun 4 Boys
6. Walk the word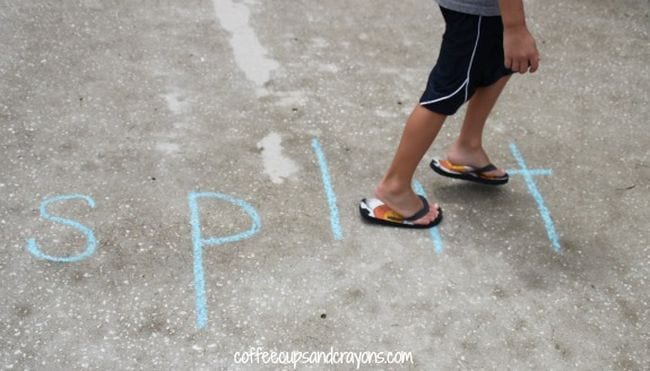 This one will also keep active learners moving and happy! Write words in sidewalk chalk, then walk (or hop, or skip) along them, sounding the word out along the way. Simple but fun!
Learn more: Coffee Cups and Crayons
7. Play Just Swap One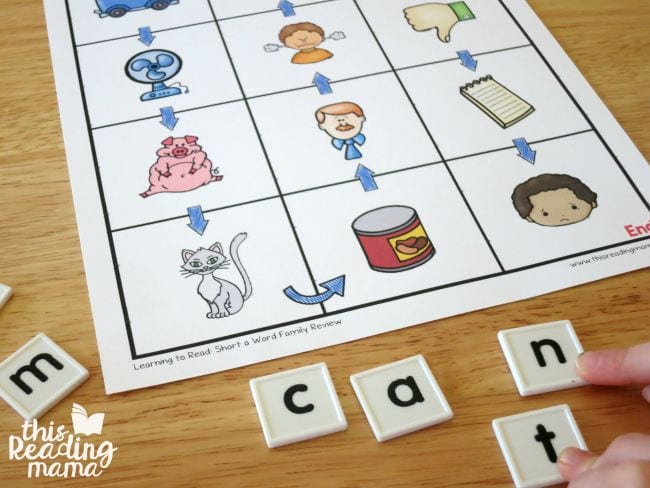 As students move from box to box, they change one letter to make the new word represented by the picture. They might need to change the first, middle, or last letter, so it's a real challenge!
Learn more: This Reading Mama/Just Swap One
8. Toss and blend with plastic cups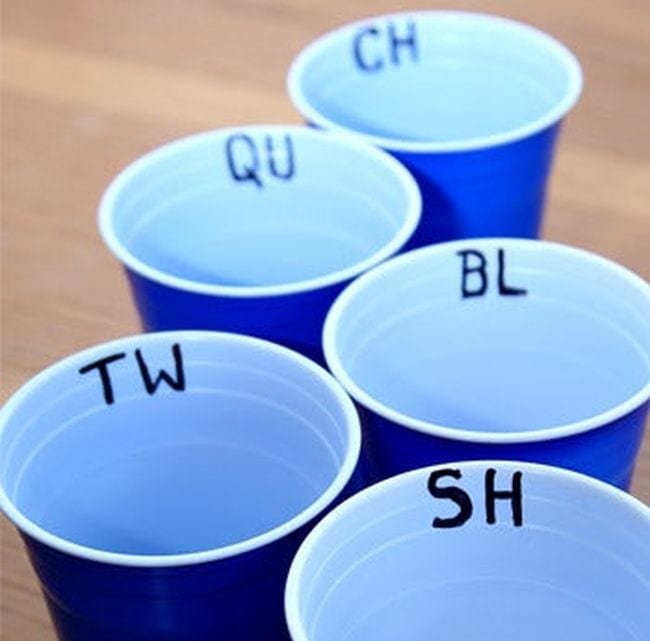 Grab a stack of plastic cups and some ping pong balls for this fun phonics game! Label the cups with different letter blends and set them out (tape them down if they tend to fall over). Kids toss a ball into a cup, then come up with a word that uses that letter blend to earn a point.
Learn more: Education.com
9. Mix and match cups to make words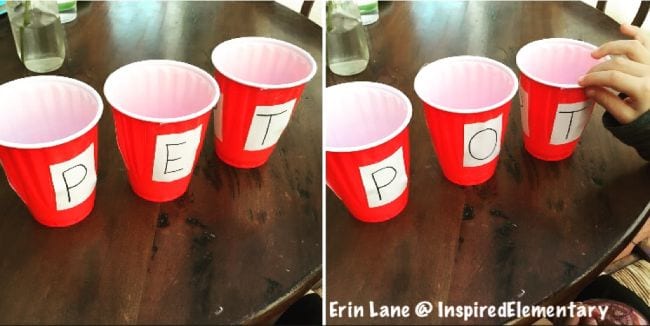 If you've still got some cups leftover, label them with more letters or letter blends, then use them to mix and match words. This is an especially fun way to work on CVC and sight words.
Learn more: Inspired Elementary
10. Hack pool noodles into phonics tools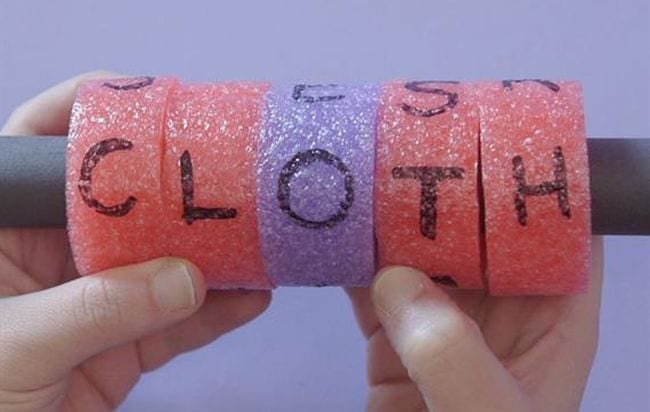 This has got to be one of our favorite phonics activities. Cut a pool noodle into pieces and label it with letters. Then stack and spin for learning fun!
Learn more: Pool Noodle Phonics
11. Make some phonics cubes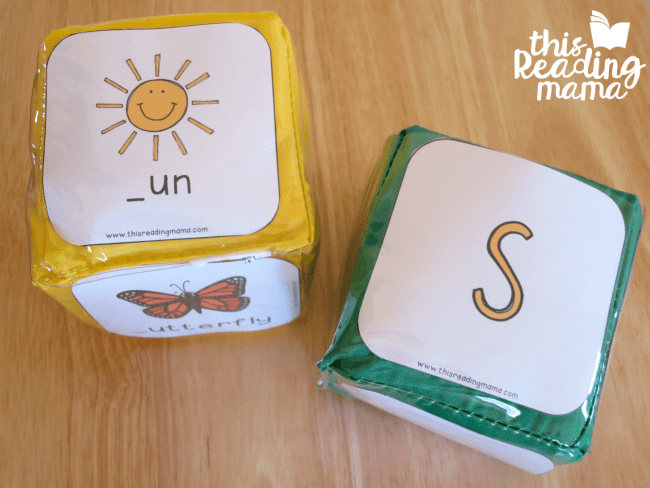 Slide the free printable inserts into a set of photo cubes, then roll until you get the correct combination of letter and word ending.
Learn more: This Reading Mama/Phonics Cubes
12. Use paint stirrers to make word pull-outs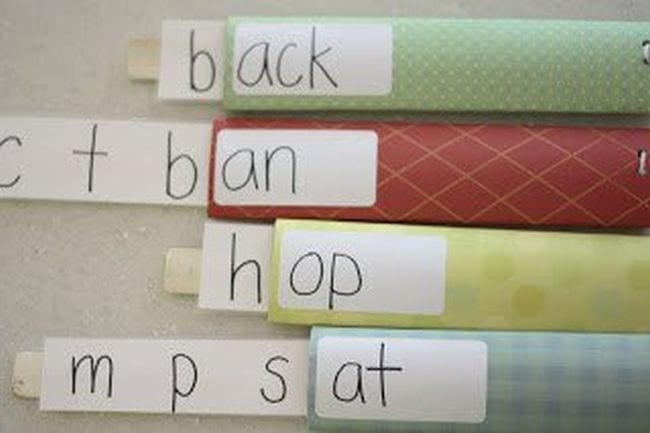 These clever phonics tools are easy to make using paint stirrer sticks and paper towel tubes. Simply slide the stick in and out to make new words!
Learn more: I Can Teach My Child
13. Play a flip top phonics game
If you go through packages of wipes like most parents do, you'll appreciate this idea. Save the flip tops and use them for DIY phonics activities.
Learn more: No Time for Flashcards
14. Use a pocket chart for phonics activities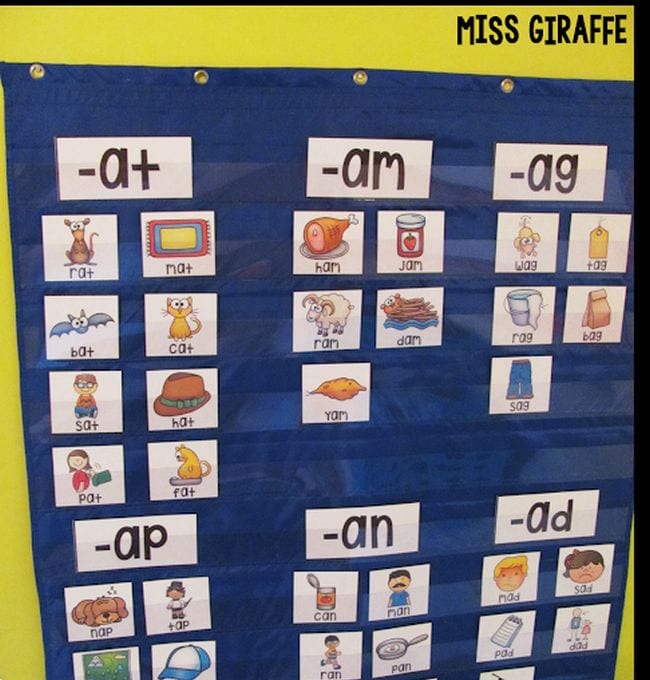 Here's another reason teachers love pocket charts: they're great for phonics centers. Sort and match cards to practice beginning sounds, blends, short and long vowels, and so much more.
Learn more: Miss Giraffe's Class
15. Compete at Blends and Digraphs Bingo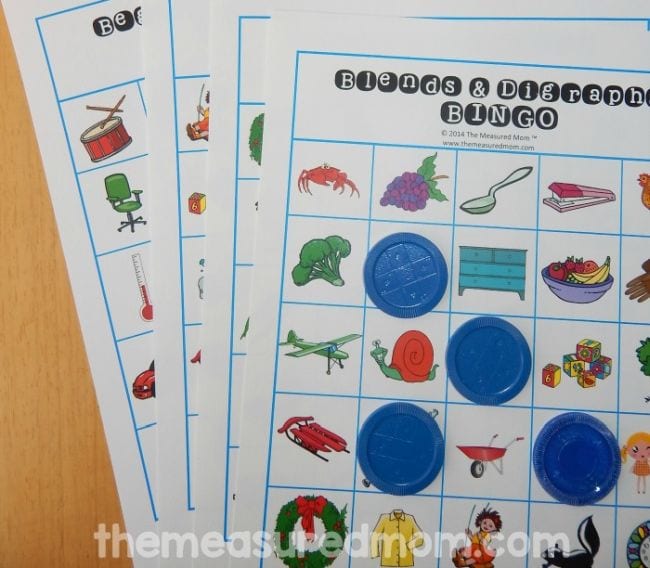 Every kid loves a good game of bingo! Snag these free printable bingo cards and use them to practice blends and digraphs.
Learn more: The Measured Mom/Blends and Digraphs Bingo
16. Toss some phonics water balloons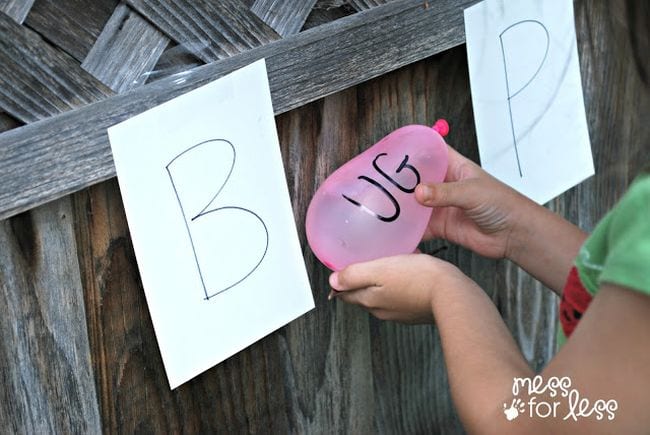 This one almost seems too fun to count as learning! Tape up beginning sounds, then toss water balloons to complete the words.
Learn more: Mess for Less
17. Race to the Top with blends and digraphs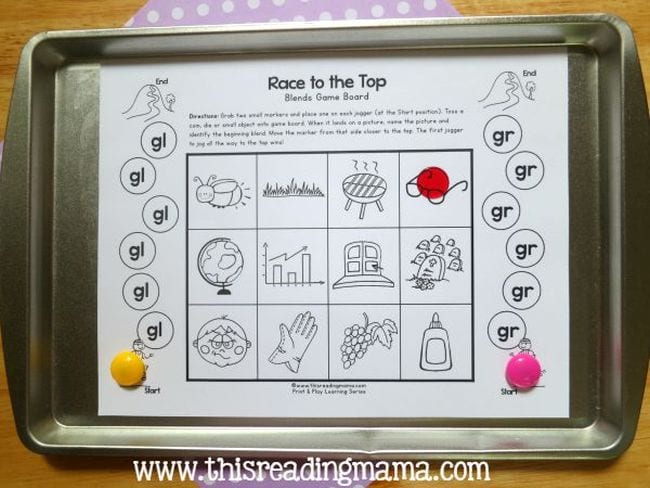 Play this free printable game to practice consonant blends. Toss a chip onto the board and say that word out loud. Then move the counter for the correct blend up one space. First to the top wins!
Learn more: This Reading Mama/Blends and Digraphs Games
18. Try locks and keys to learn phonics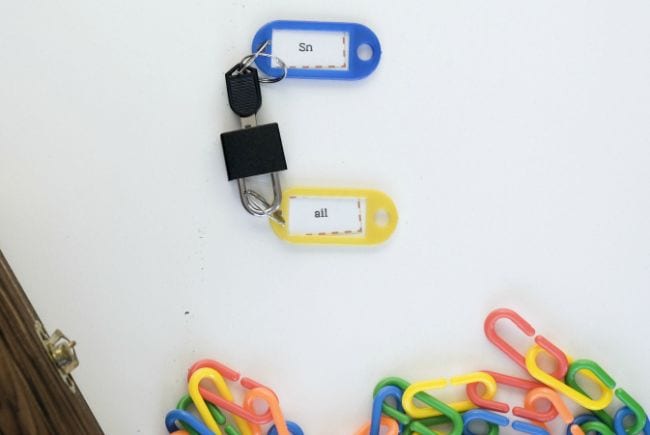 This self-correcting phonics activity is also a good way to practice fine motor skills … and a lot of fun to boot! Label keys with beginning sounds and locks with word endings, then match them up and try the key to see if you're right.
Learn more: Unlock and Learn Games
19. Play Phonogram Connect Four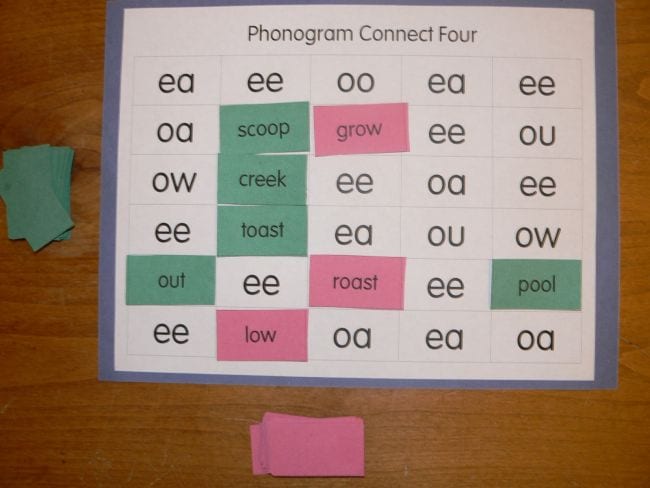 Draw a word card and find an open phonogram slot on the board. Your goal is to get four in a row!
Learn more: Mrs. T's First Grade Class
20. Teach them the Soft C & G Chant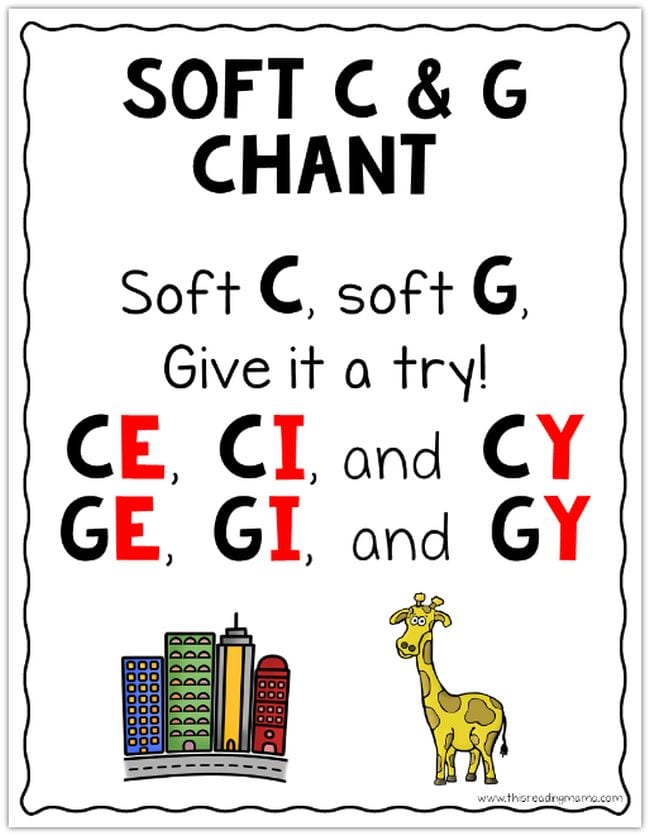 Simple little chants like this will help kids remember some of those confusing language rules. Pair it with other favorites like "I before E, except after C."
Learn more: This Reading Mama/Soft C and G
Want more information? Check out The Science of Reading At Your Fingertips, a free resource from HMH. Inside you'll find sections including tips on literacy in 2021, learning to read, essential elements, and beyond the school building.