Want to make a teacher's day? Write a heartfelt message in a clever card you've picked out just for them! These greeting cards for teachers work for all sorts of occasions, from the holidays to birthdays and beyond. There's never a bad time to show a teacher you truly appreciate all their hard work.
(Just a heads up, WeAreTeachers may collect a share of sales from the links on this page. We only recommend items our team loves!)
Holiday Teacher Greeting Cards
Thank your favorite teacher with a thoughtful card when the holidays arrive. Add a gift card or some sweet treats to make it extra special!
All is Calm
Ah, the silent nights of winter break! This card is printable and works perfectly if you want to add a gift card.
Buy it: Papermaid Studio on Etsy
Popup Poinsettia Bouquet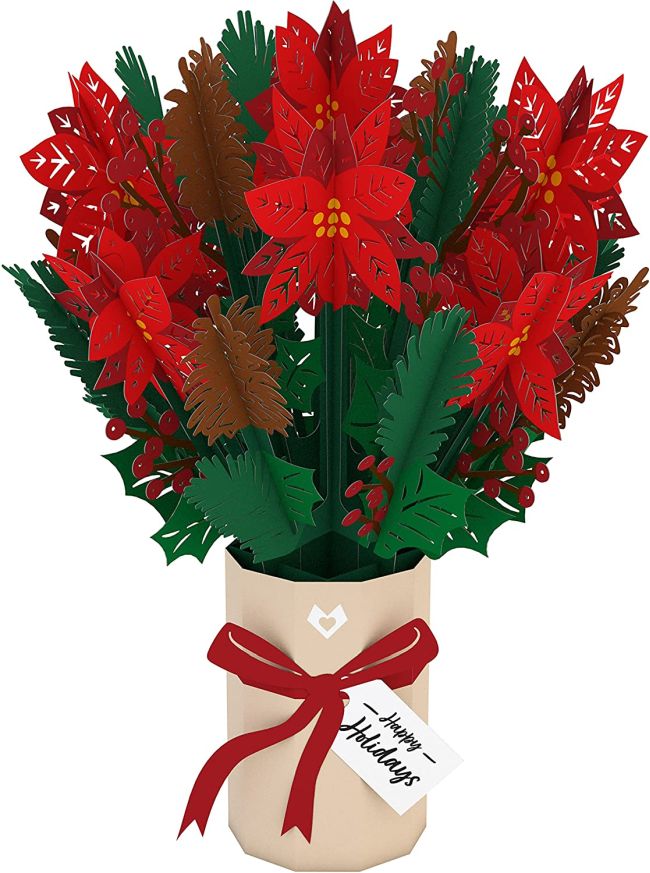 This card makes a sweet desk decoration. After the holidays are over, it folds flat for storage until next year!
Buy it: Poinsettia Bouquet Card on Lovepop
Santa's Favorite Teacher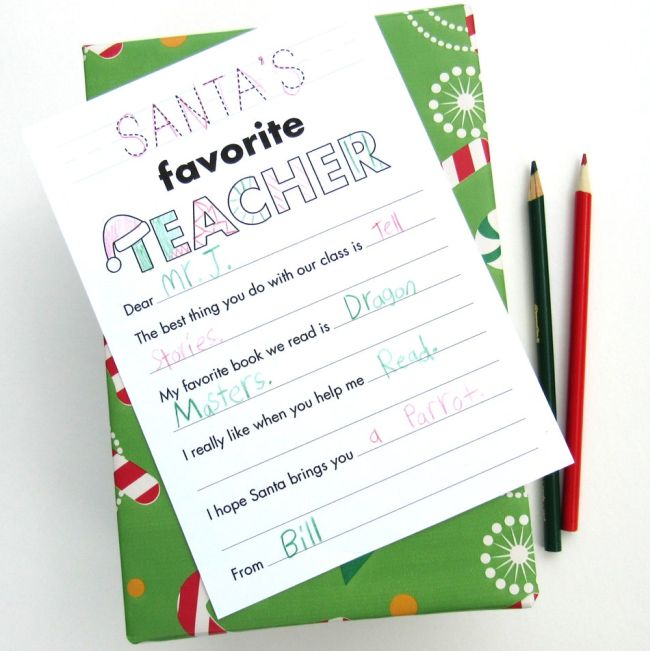 Print this card, then let your child fill in the blanks for a special, personalized holiday gift. Such a lovely gesture!
Buy it: Flying Pinwheel on Etsy
A Teacher's Light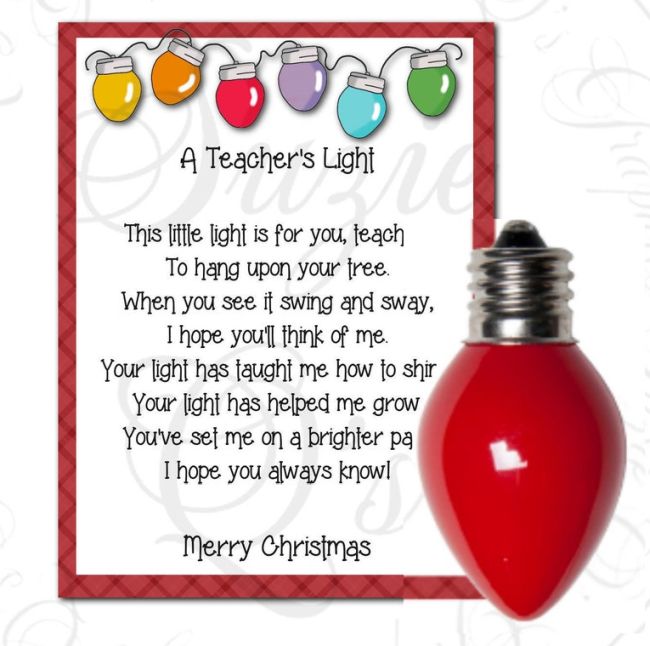 Pair this printable card with a Christmas light bulb ornament that your favorite teacher can hang on their tree each year.
Get it: Suzie Q's Crafts on Etsy
Popup Christmas Tree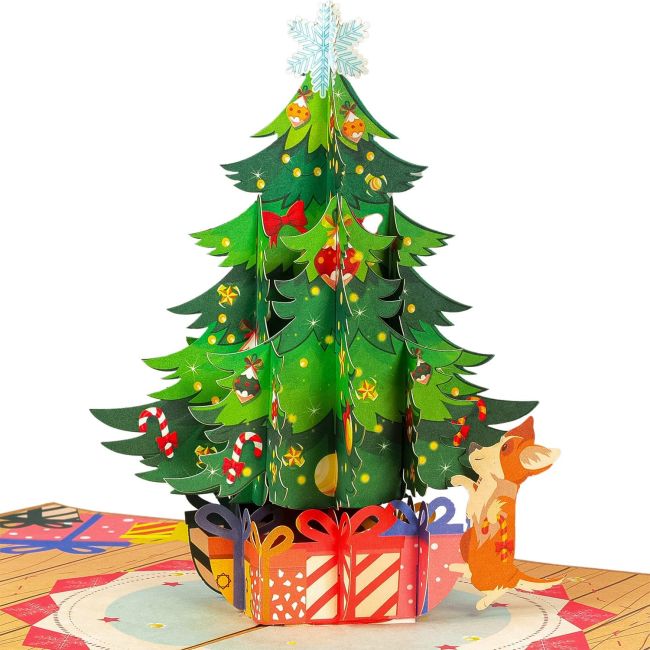 Here's another cute desk decoration for teachers that celebrate Christmas! They can take it home to enjoy during winter break, too.
Buy it: Popup Christmas Tree Card on Amazon
Teacher Tree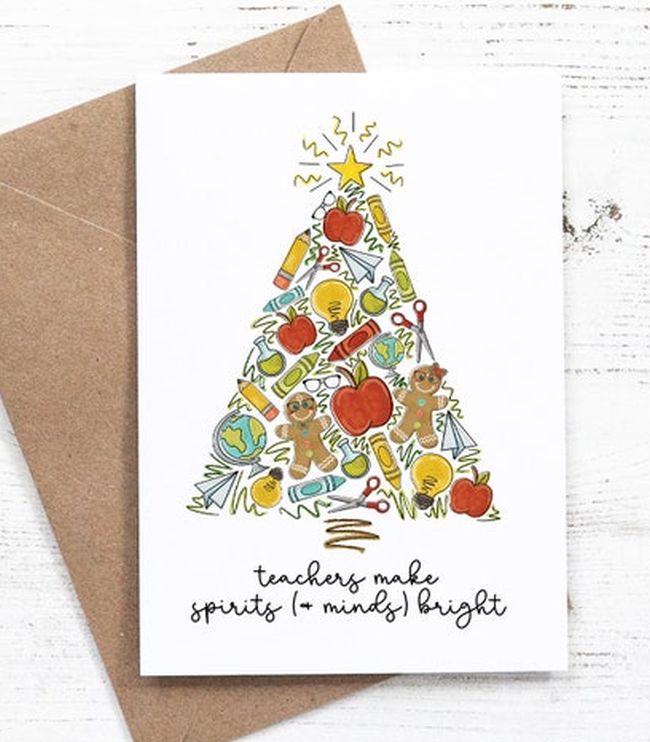 Deck the halls with crayons and pencils! This holiday tree is full of teacher style, and the message is truly sweet.
Buy it: Fairly Frank Co on Etsy
If You Give a Teacher a Cookie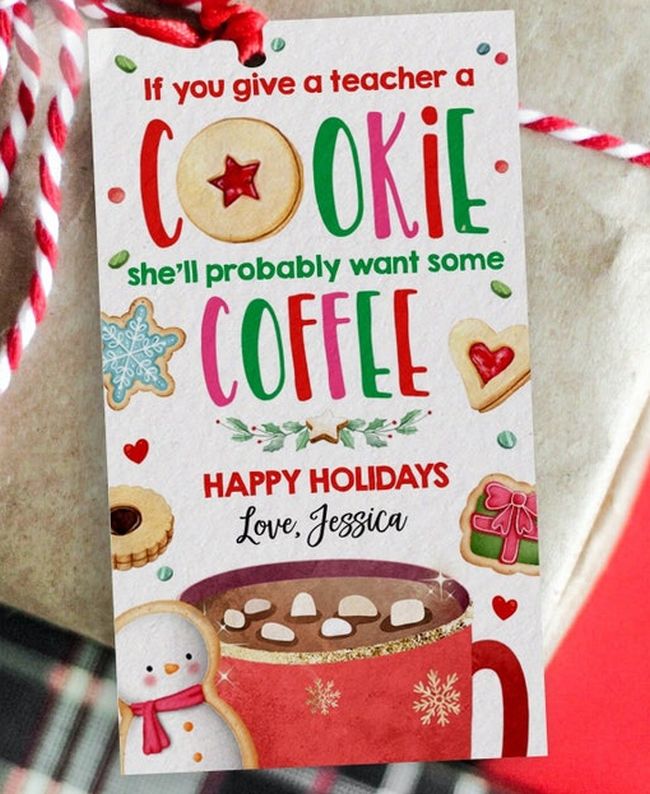 Most teachers already know what happens if you give a mouse a cookie, but what about teachers? Pair this editable card with homemade cookies or a Starbucks gift card.
Buy it: Pixel Perfection Party on Etsy
Ho Ho Holmium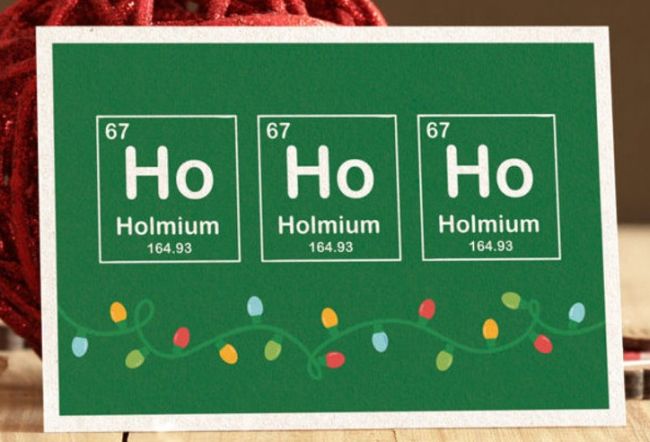 This one is for the science teachers! The symbol for the element holmium spells out Ho Ho Ho.
Buy it: Novelle Prints on Etsy
Snow Tree Popup Card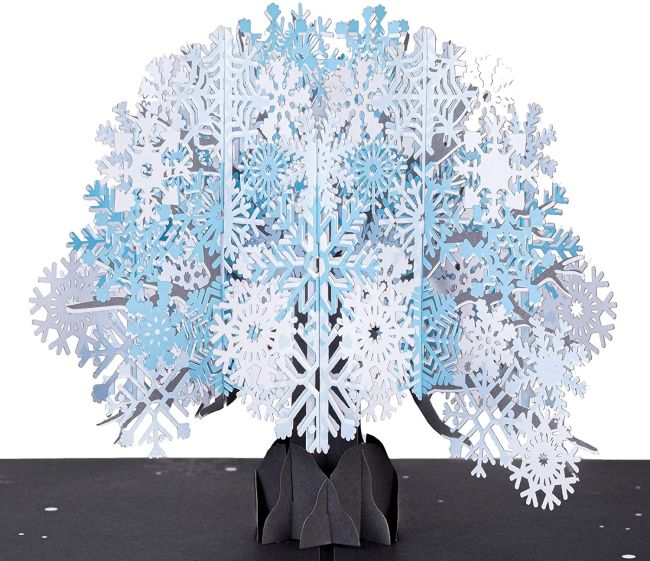 Here's a holiday card teachers can keep out all winter long. This pretty popup snow-covered tree folds flat when spring finally arrives.
Buy it: Popup Snow Tree on Amazon
Holiday Cards for Teachers Variety Pack
Grab this set of cards, and you'll have one for every teacher on your list when the holidays roll around!
Buy it: Tiny Expressions Holiday Cards for Teachers on Amazon
Teacher Appreciation Greeting Cards
Need a card for teacher appreciation, birthday, the end of the school year, or just because? Try one of these cute options!
Scrabble Thank You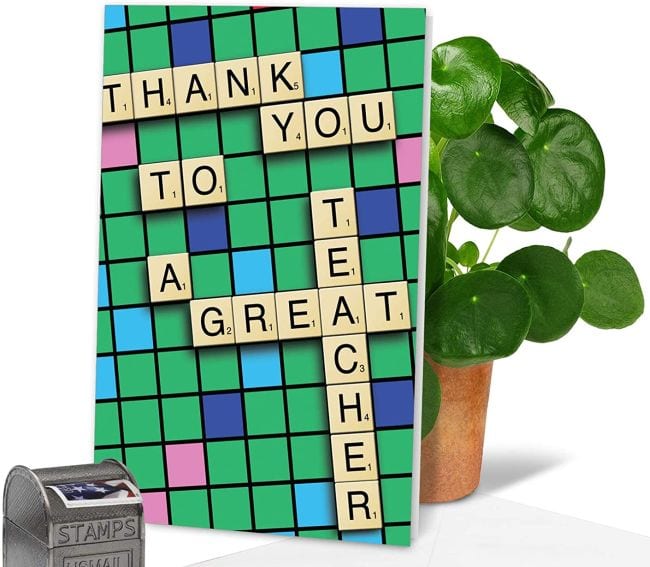 Word-loving teachers will appreciate this clever card. The inside spells out, "You're The Best," with plenty of room for your own words of thanks.
Buy it: Scrabble Thank You Card on Amazon
Bobblehead Teacher Card
This has to be one of the cutest cards for teachers we've ever seen. This Etsy artist will make a popup card featuring your very own favorite educator!
Buy it: Bobblehead Card on Etsy
Lovepop Bouquet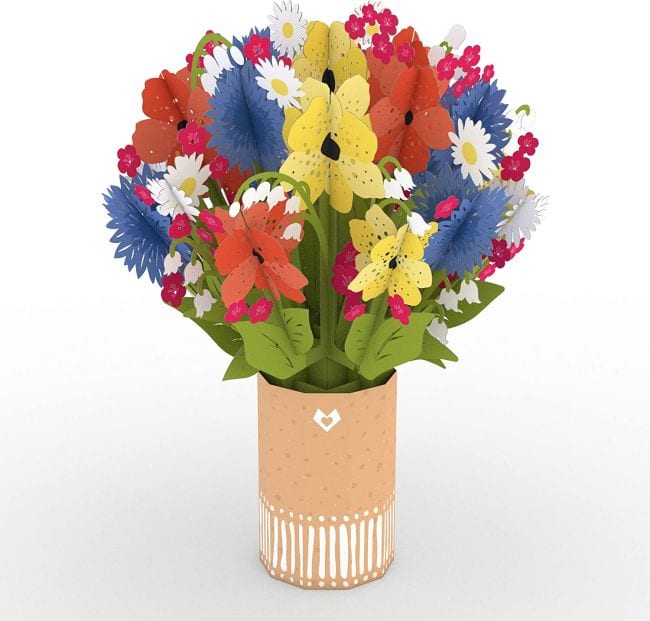 Lovepop makes incredibly cool 3-D cards. They're all beautifully detailed, but we especially love the flower bouquet options. Such a nice way to have flowers on your desk without needing to worry about caring for them.
Buy it: Wildflower Bouquet Card on Lovepop
Teachercorn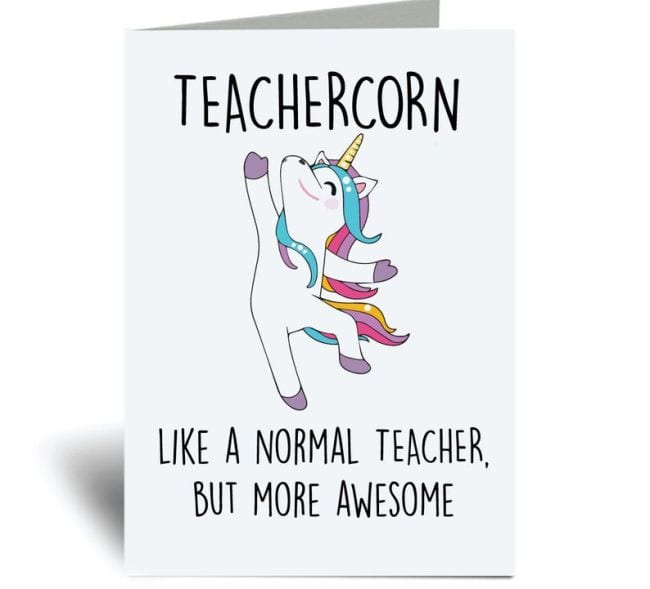 Cross a teacher with a unicorn, and what do you get? The best educator ever!
Buy it: Teachercorn Card on Etsy
Color It Yourself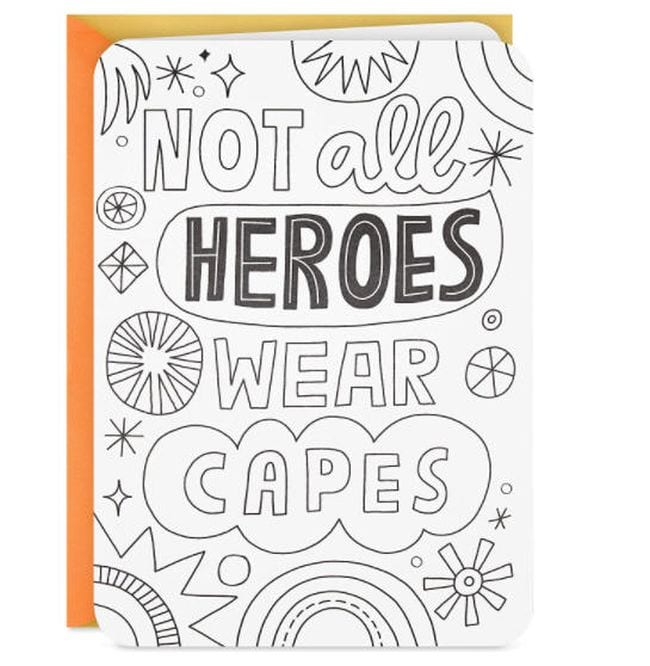 This sweet card is such a cute way to say thanks. Kids can put their personal stamp on it by coloring it before they sign.
Buy it: Hallmark Coloring Card on Amazon
No. 2 Year, No. 1 Teacher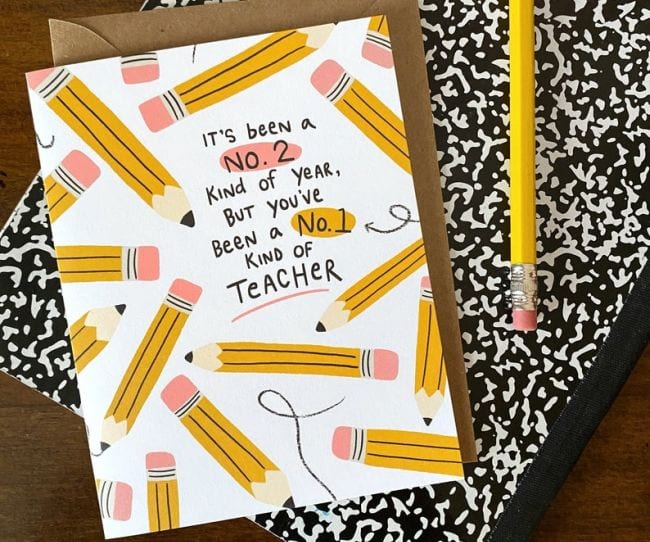 Congratulate a teacher on surviving a tough year with this smart card. Number 2 pencils may be best, but teachers rank number one in our book!
Buy it: No. 1 Teacher Card on Etsy
Teachers Plant Seeds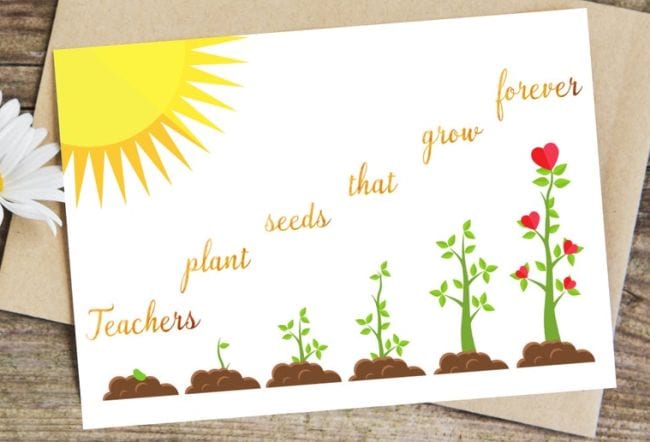 For an inexpensive teacher thank you gift, tuck a packet or two of flower seeds in with this charming card.
Buy it: Teachers Plant Seeds Cards on Etsy
Winnie the Pooh Believes in You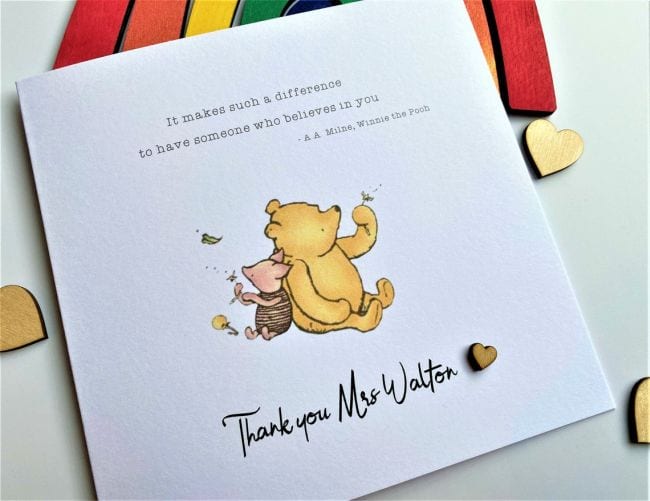 Pooh always has such words of wisdom to offer. Have this card (with dainty wooden accents) personalized for your recipient.
Buy it: Winnie the Pooh Card on Etsy
Day at the Beach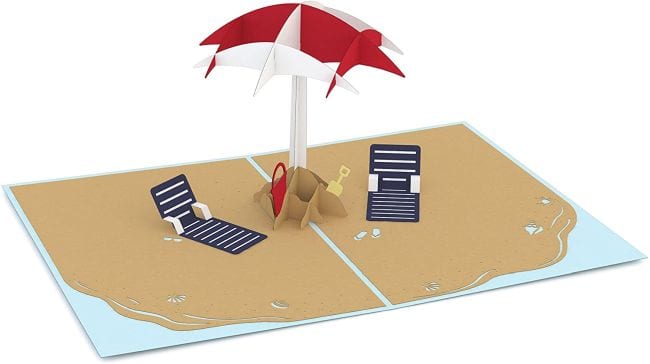 Every teacher is in constant need of a vacation. Give them a day at the beach with this Lovepop card, even if it's only in paper form.
Buy it: Beach Day Pop Up Card on Lovepop
Teacher Report Card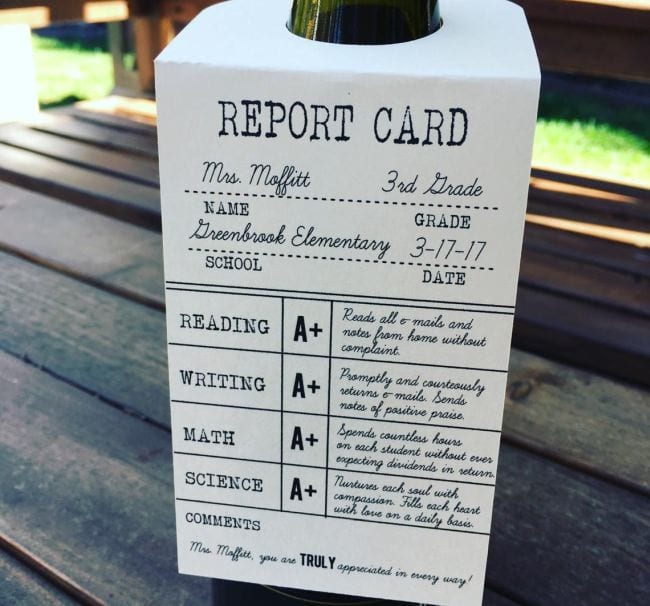 It's your turn to give a report card to the teacher! This one is designed to hang from the neck of a bottle of wine, too.
Buy it: Teacher Report Card on Etsy
Patience and Caring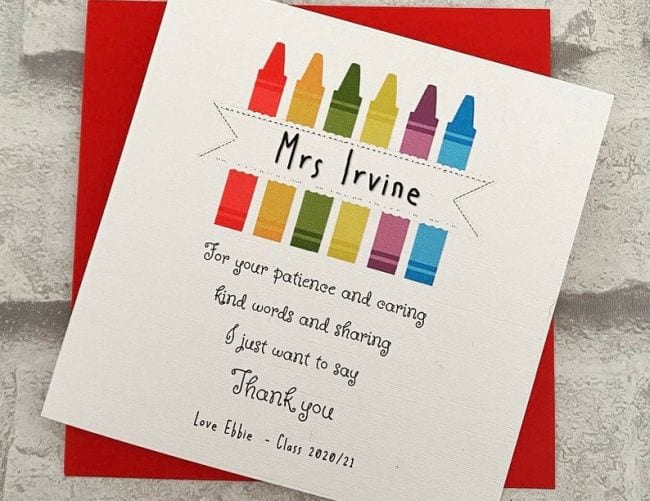 Sometimes all you need is a simple message to say thanks. Have this card personalized to make it extra special.
Buy it: Patience and Caring Card on Etsy
Hallmark Assortment Pack
If you need a whole bunch of terrific cards for teachers, try this assortment from Hallmark. You get 8 cards for less than two bucks each.
Buy it: Hallmark Assortment Pack on Amazon
Gift Card Holders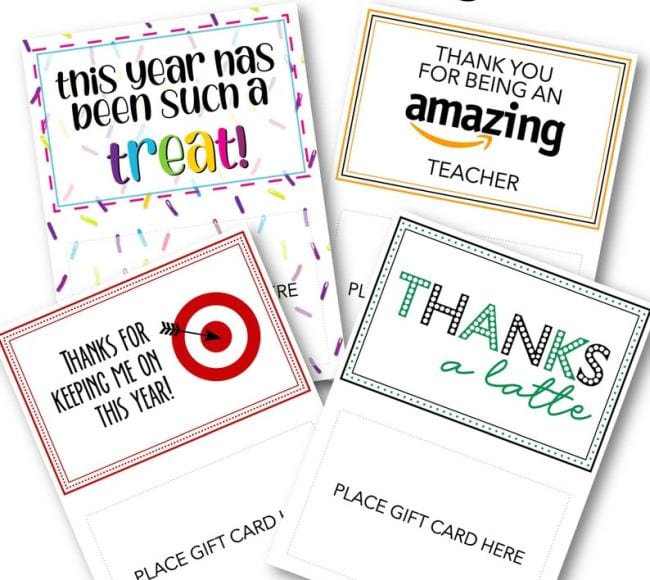 Giving your favorite teacher a gift card? These holders are customized for some of their favorite places, including Amazon, Starbucks, and Target.
Buy it: Gift Card Holders on Etsy
Gift Cards Are Better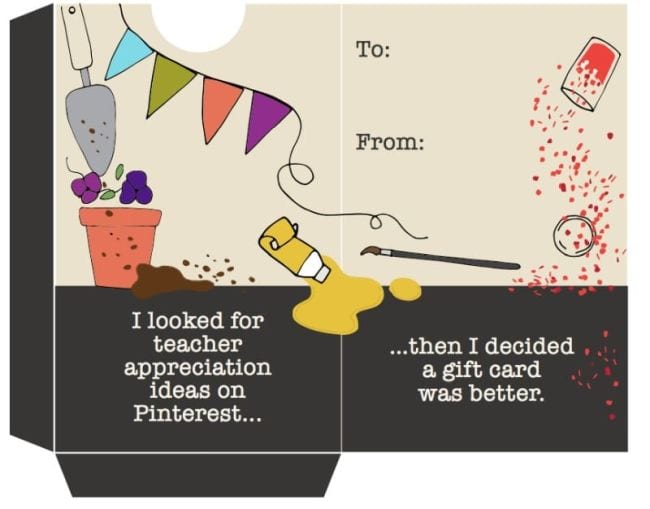 Looking for some free printables so you can spend your cash on a present or gift card instead? We've got you covered! Find 12 free printable appreciation cards for teachers in a variety of styles here.
ISBN Thinking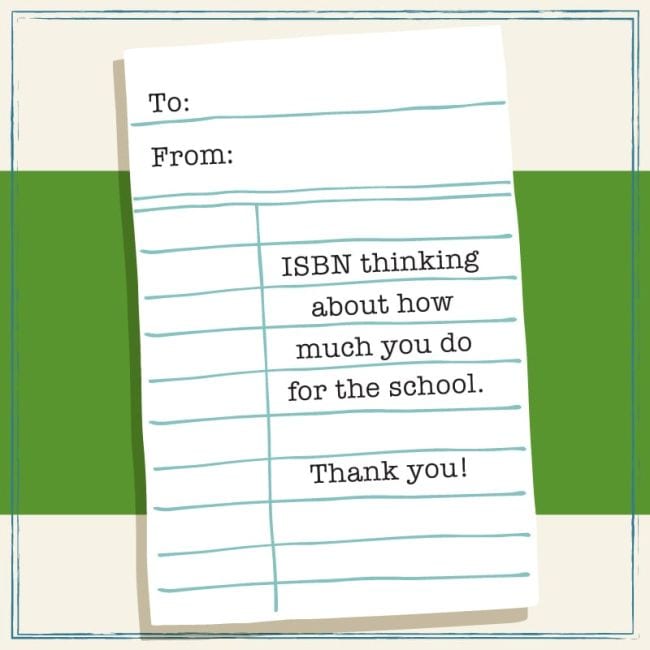 Here's a joke for the librarians and other book-lovers! Get this free printable card here, along with others to thank your school's unsung heroes like cafeteria staff and custodians.
What's the best card you've ever received as a teacher? Come share on the WeAreTeachers HELPLINE on Facebook.