More than ever, we need to make every dollar count. At the same time, we want to create a fun and exciting learning environment for our kids. Fortunately, teachers are incredibly resourceful. We find a solution for everything! If you're hoping to spruce things up on a tight budget, we've got you covered. Check out this list of our favorite money-saving classroom hacks:
1. School office makeover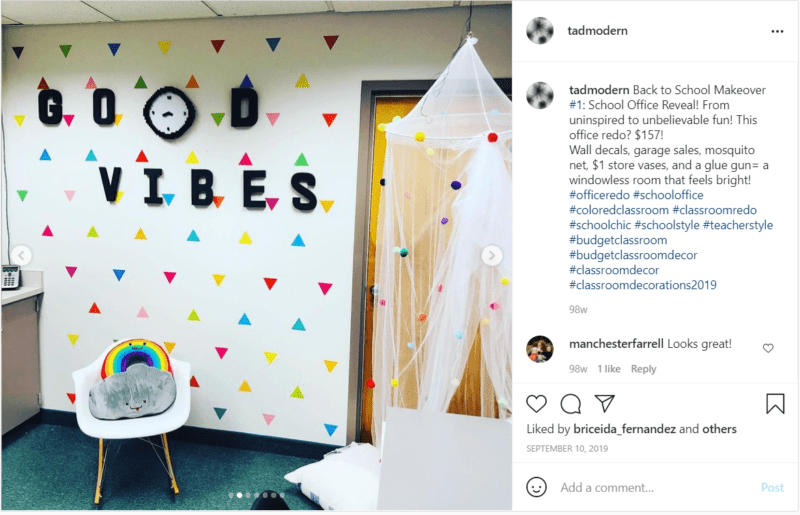 Transform a windowless room into a bright, cozy retreat. It's amazing what you can do with a mosquito net, wall decals, dollar store vases, and a glue gun!
Source: @tadmodern
2. Organized for less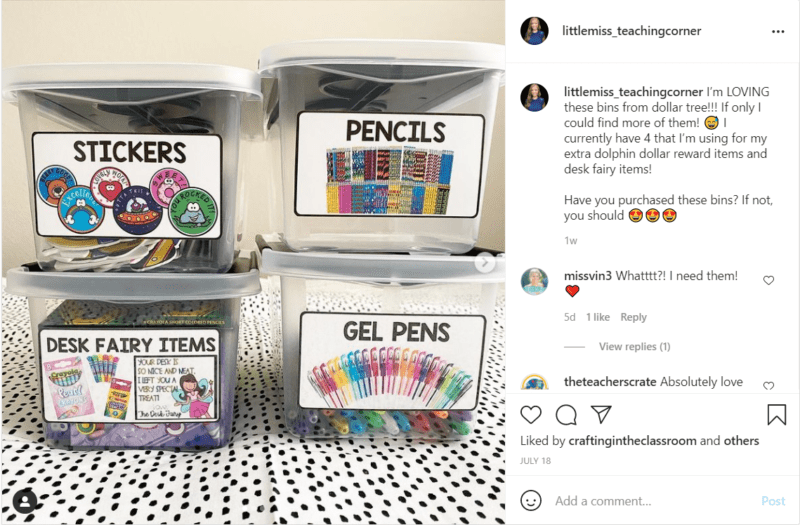 These dollar store bins with lids are perfect for keeping small items like pens, pencils, and stickers neat and organized!
Source: @littlemiss_teachingcorner
3. Fun engineering challenge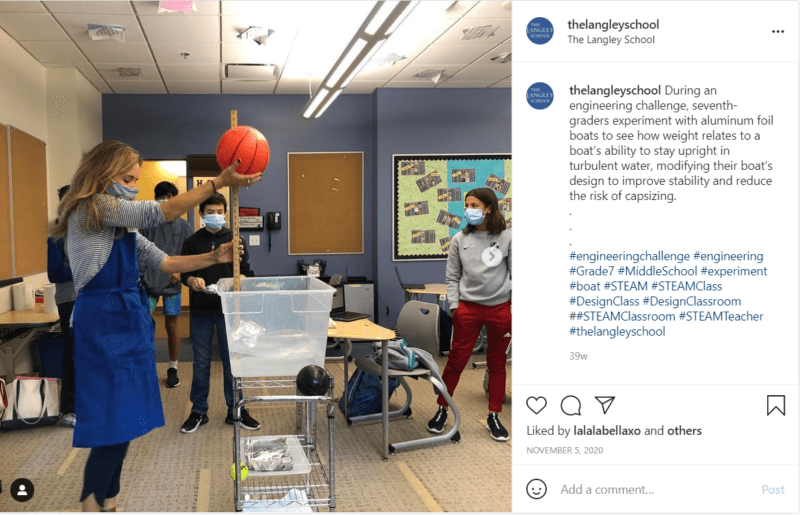 Gather a plastic storage bin, ruler, aluminum foil, and basketball, and you've got a fantastic STEM activity for middle and high school students!
Source: @thelangleyschool
4. Frugal classroom glow up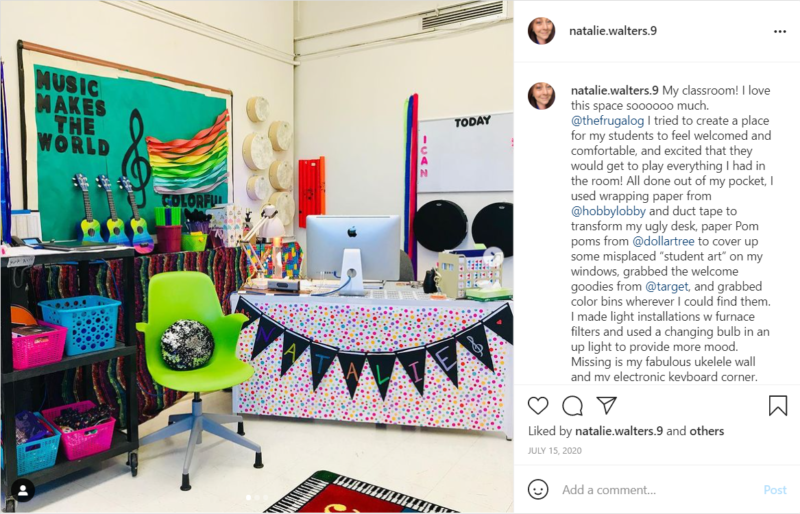 Breathe new life into an unattractive desk with wrapping paper and duct tape. Then, add colored bins, student art, and fun accents to create a welcoming and exciting space for kids!
Source: @natalie.walters.9
5. Perfect First Day of School sign!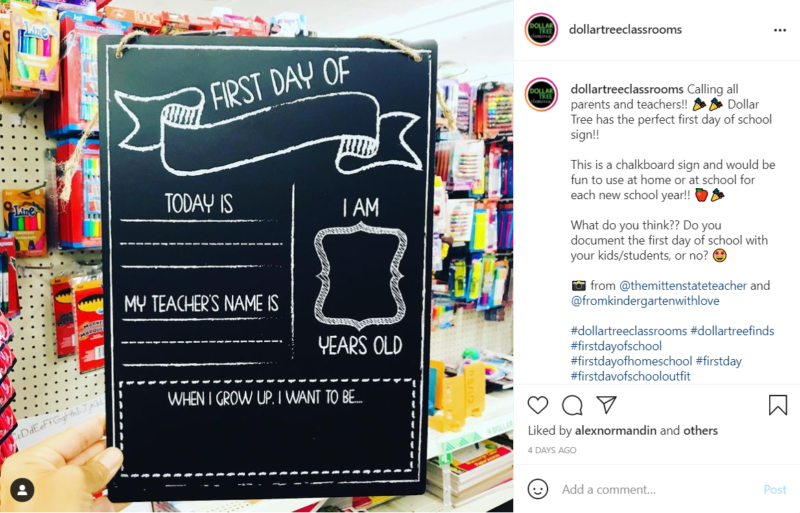 This cute sign from the dollar store is one of our favorite money-saving classroom hacks. Best of all, this first day of school chalkboard sign can be used at home or school!
Source: @dollartreeclassrooms
6. Sweet candy box gifts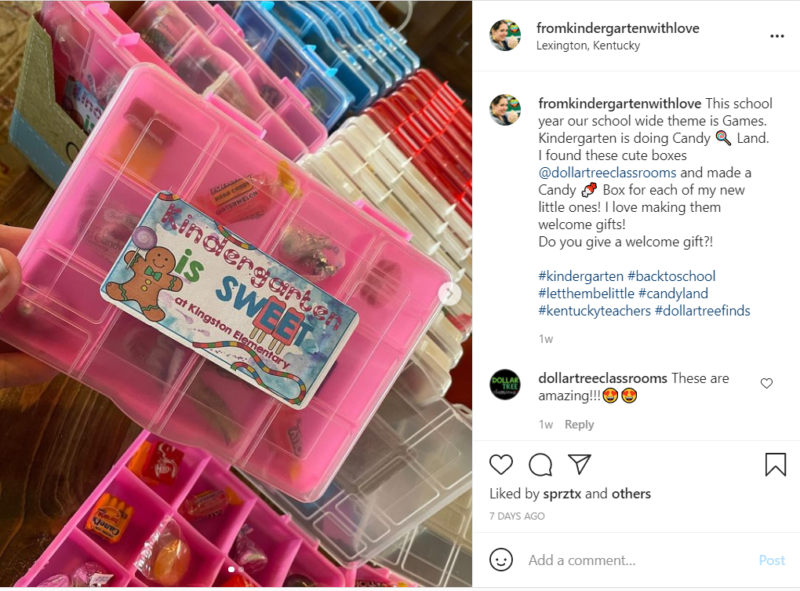 Make the sweetest welcome gifts for kids with these containers from the dollar store. They're perfect for storing little trinkets, stickers, and pieces of candy!
Source: @fromkindergartenwithlove
7. Vibrant Proud Cloud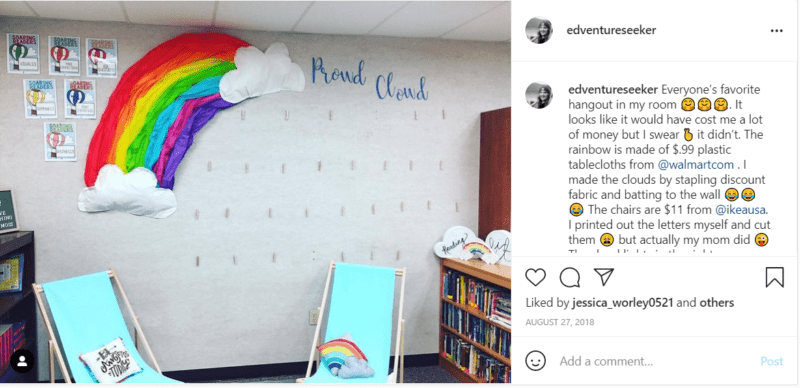 Grab some plastic tablecloths in different colors to create a rainbow. Then, use discount fabric and batting to make the clouds. Finish the look by printing letters and hot air balloons to create a space where all students feel welcome!
Source: @edventureseeker
8. DIY air conditioner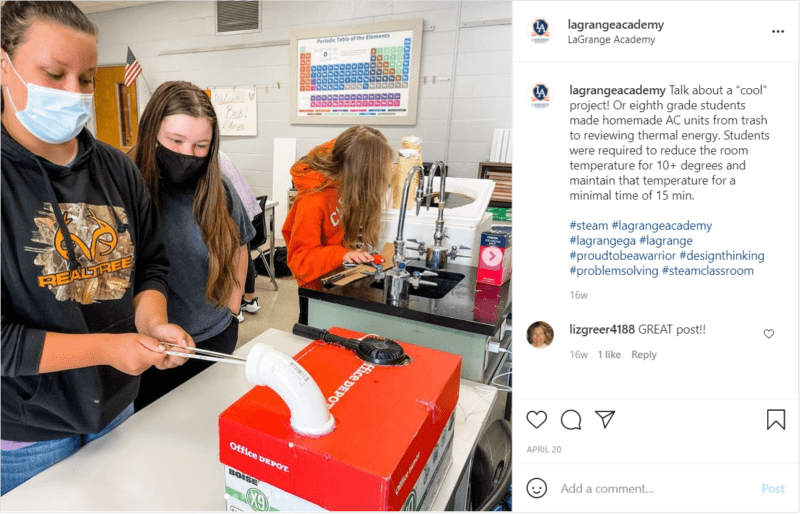 With just a few inexpensive and easy-to-find materials, students can make functioning air conditioners in your money-saver classroom!
Source: @lagrangeacademy
9. Updated whiteboard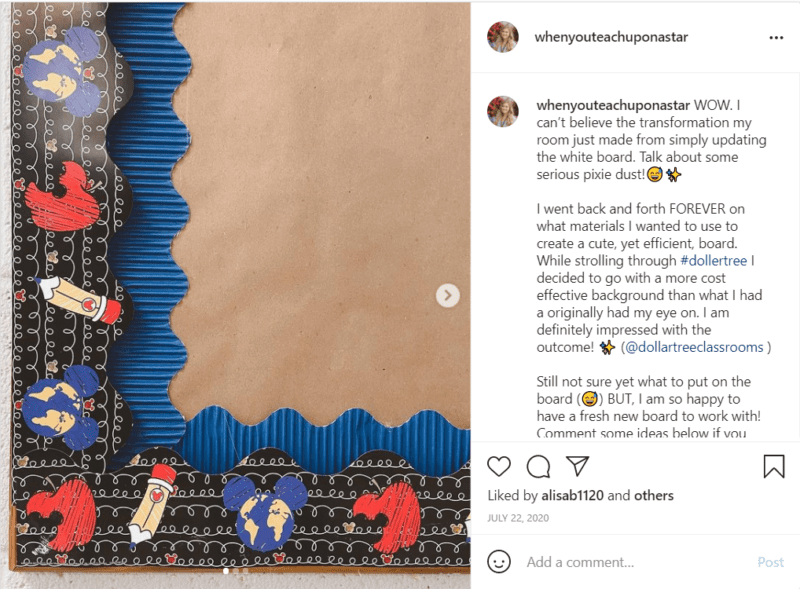 Freshen up your whiteboard by covering it with craft paper from the dollar store. Add a border that represents your students or your classroom theme and voilà. An updated workspace!
Source: @whenyouteachuponastar
10. Map the 50 states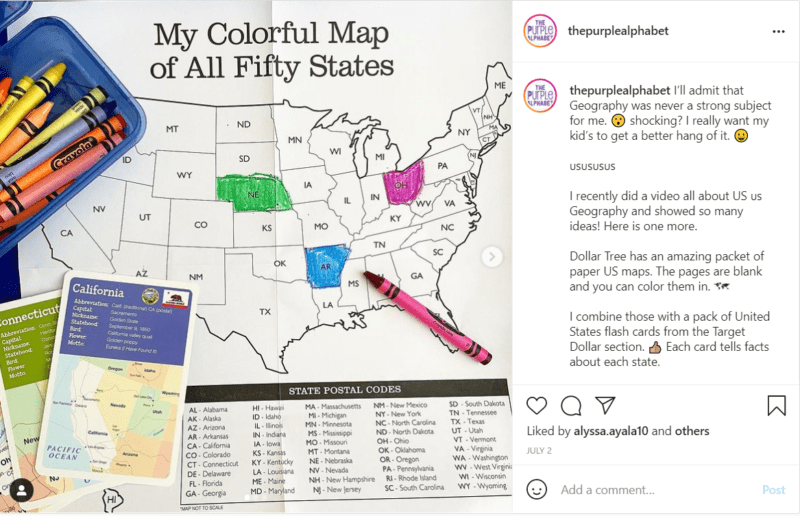 Want to bring your geography lessons to life? Look for this packet of paper United States maps at your dollar store. Combine this coloring activity with flashcards, and you've got a great interactive activity!
Source: @thepurplealphabet
11. Math pun decor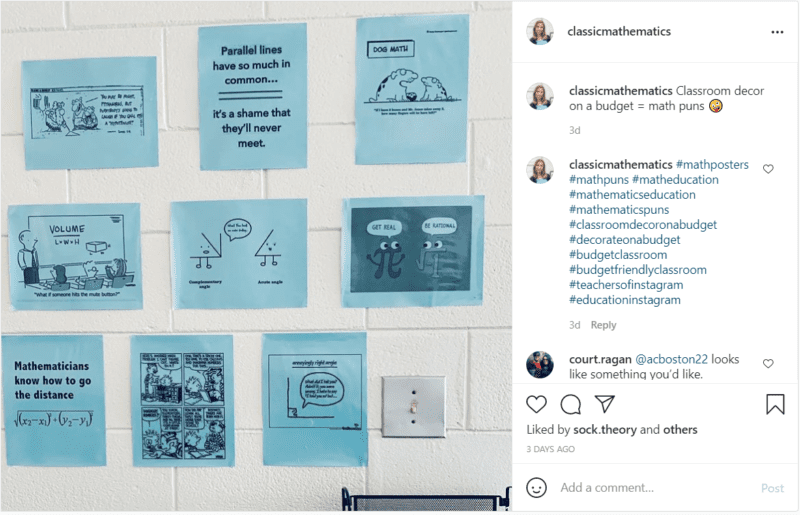 Need a quick and easy way to perk up your space? Print some math puns, inspirational quotes, or fun graphics!
Source: @classicmathematics
12. Thrift shop bookstore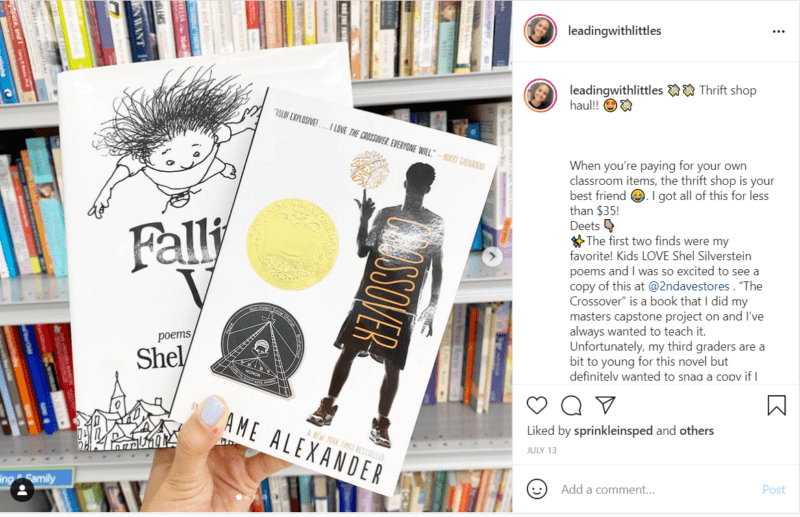 Does your bookshelf need an overhaul? Check out some thrift shops. You'll be amazed by what you can find!
Source: @learningwithlittles
13. Simple supply boxes
These little discount snack holders can easily be used as supply boxes! They are the perfect size for crayons so you can save money AND stay organized!
Source: @cma1291
14. Pool noodle science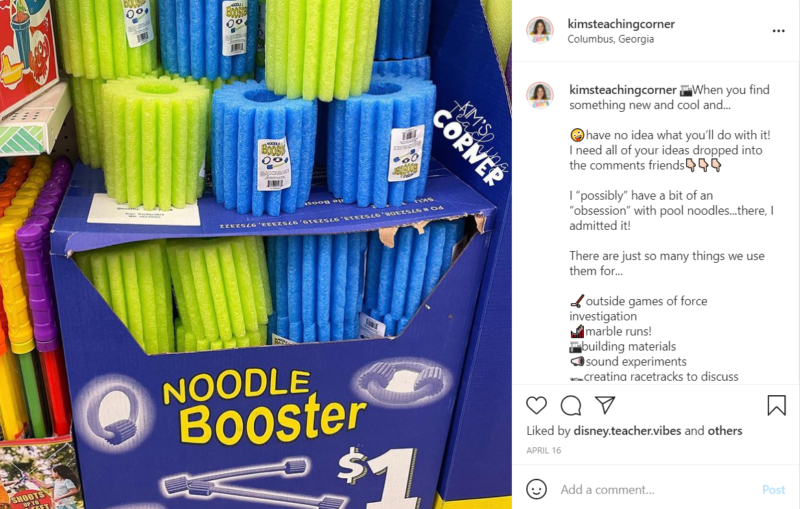 These pool noodles are perfect for creating STEM activities for students in all grade levels. From marble runs to sound experiments, they are so versatile (and affordable)!
Source: @kimsteachingcorner
15. DIY sorting tray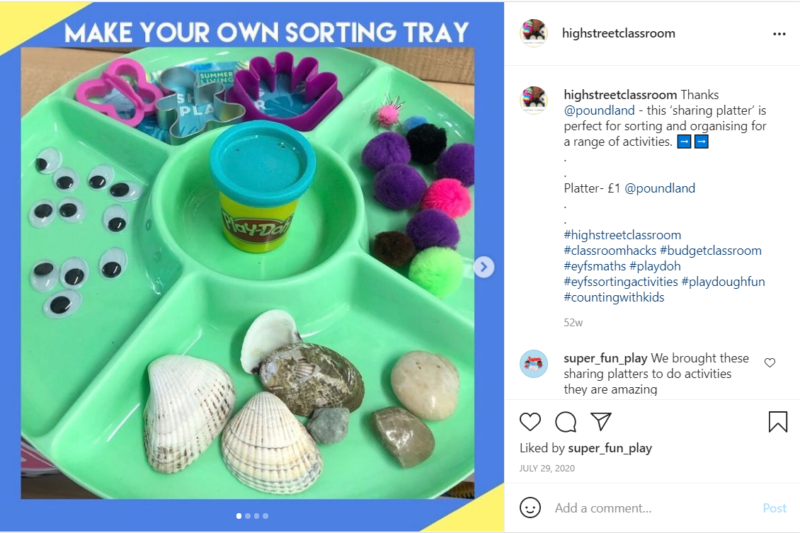 This dollar store platter is a great addition to money-saver classrooms. You can easily use it for sorting and sharing during activities. Of course, you'll want to buy a second one for home for chips and salsa!
Source: @highstreetclassroom
16. Shoe rack shelving unit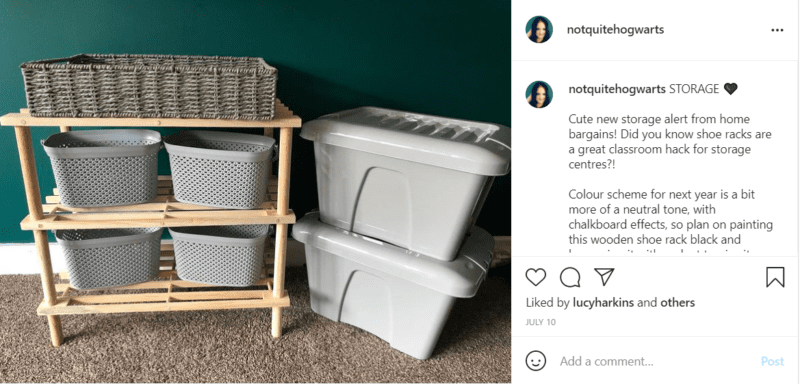 Who knew wooden shoe racks could work so perfectly as classroom shelving? Add some bargain bins and baskets to create functional, understated classroom storage!
Source: @notquitehogwarts
17. Fun and colorful bins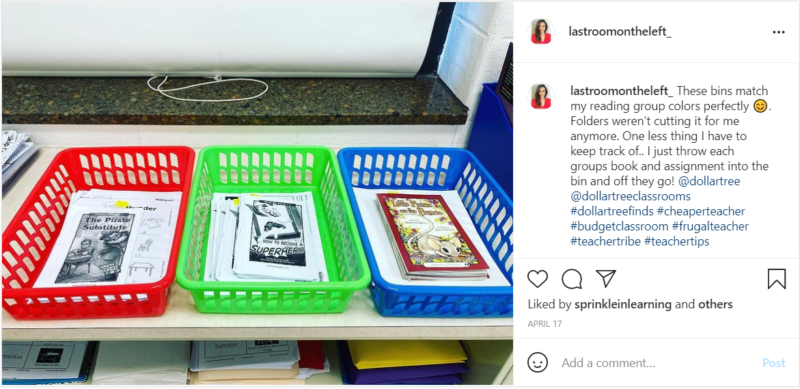 Are file folders not cutting it anymore? These colorful bins are great for grouping reading materials or sorting assignments!
Source: @lastroomontheleft
18. Cute classroom accents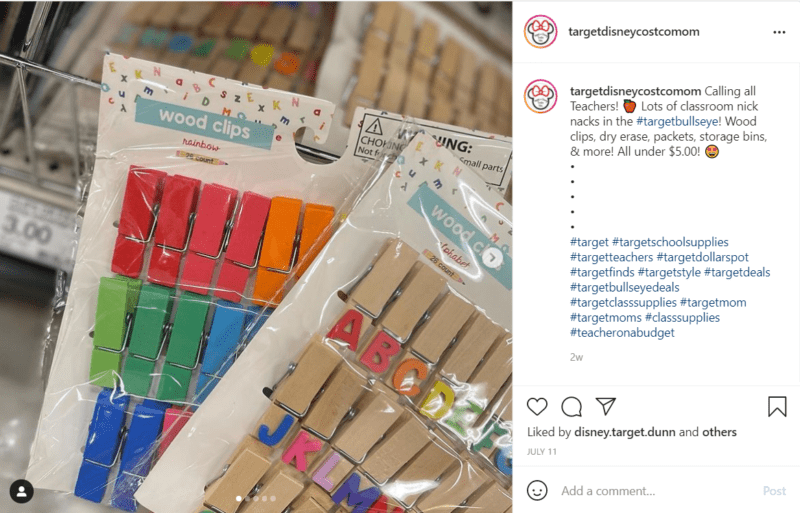 Don't miss out on the little accents and knick-knacks you can find in the bargain bins or craft sections at big-name stores. These fun wood clips are perfect for money-saving classroom hacks!
Source: @targetdisneycostcomom
19. Simplified art room clean up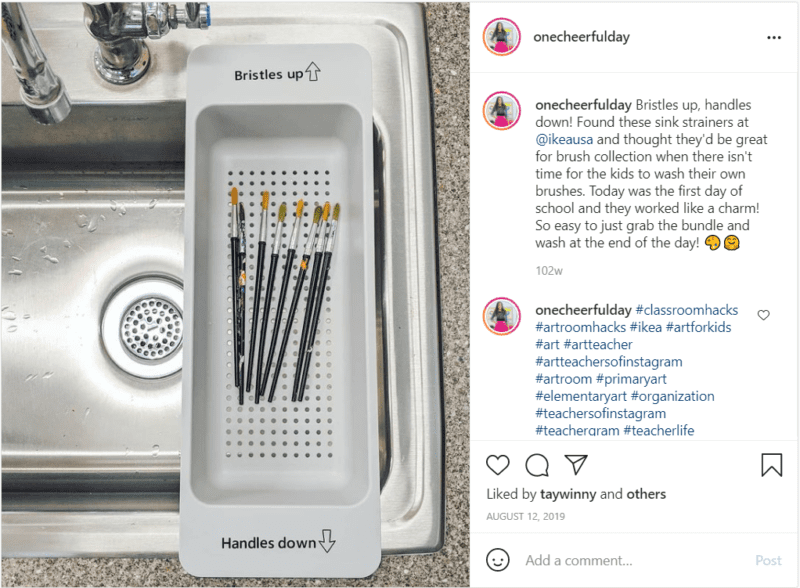 Painting with kids is so much fun, but tidying up afterward can be a nightmare! Make cleaning paintbrushes a breeze with this affordable sink colander!
Source: @onecheerfulday
20. Shoe holder organizer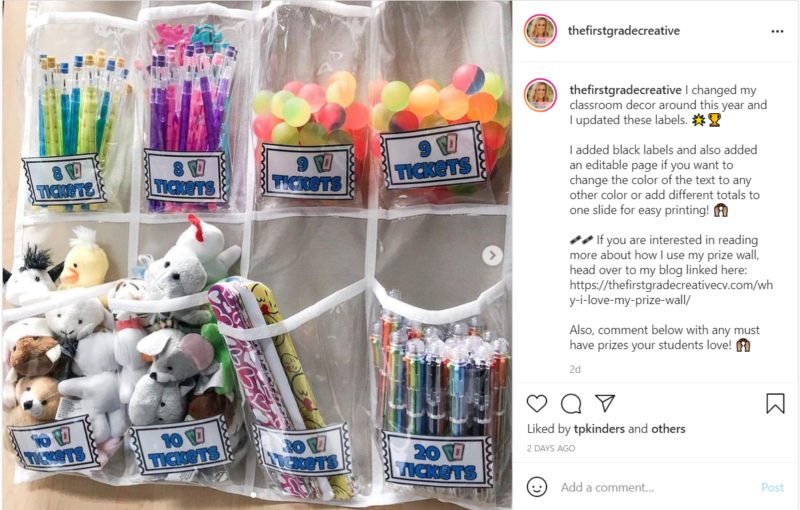 This money-saving classroom hack is an oldie but goodie. You can easily find one of these shoe holders at a dollar store and use it to organize just about ANYTHING in your classroom!
Source: @thefirstgradecreative
21. Spruced up storage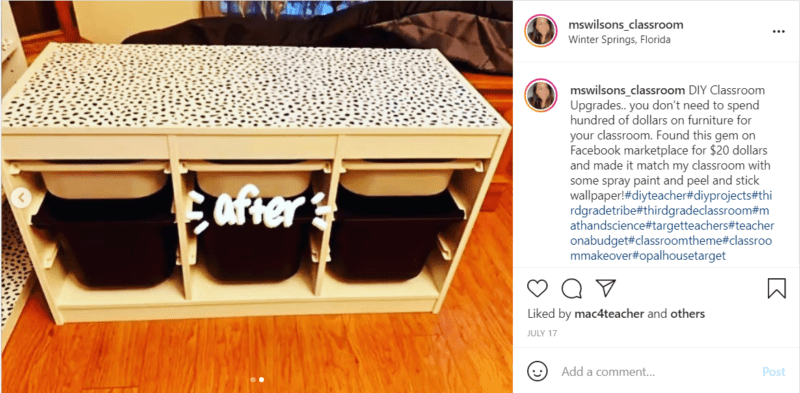 Save money on classroom furniture by checking thrift stores or even social media for bargain finds. Peel and stick wallpaper and a little spray paint will make it shine!
Source: @mrswilsons_classroom
22. Custom progress charts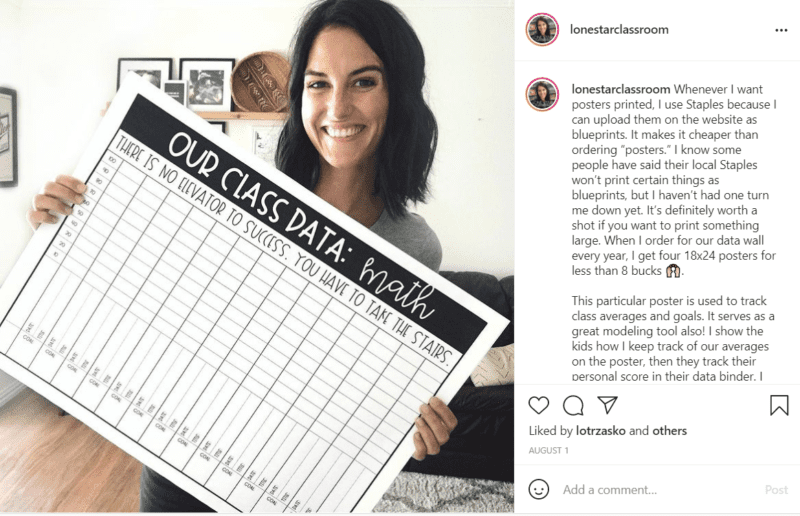 Upload custom designs for blueprints instead of posters at the local copy store and save money!
Source: @lonestarclassroom
23. Wooden craft cubes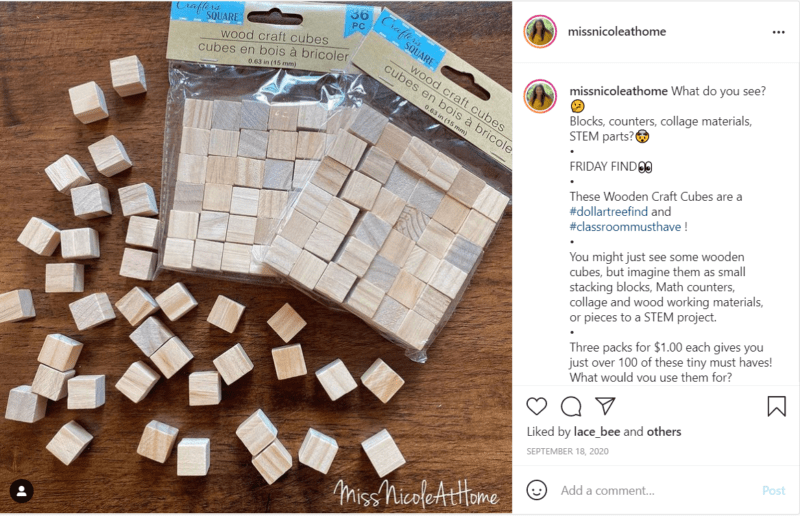 How many times have you seen these little wooden craft cubes and walked right by them? Next time, grab a bag. They are perfect as blocks, STEM materials, counters, and even collage materials!
Source: @missnicoleathome
24. Catch the sun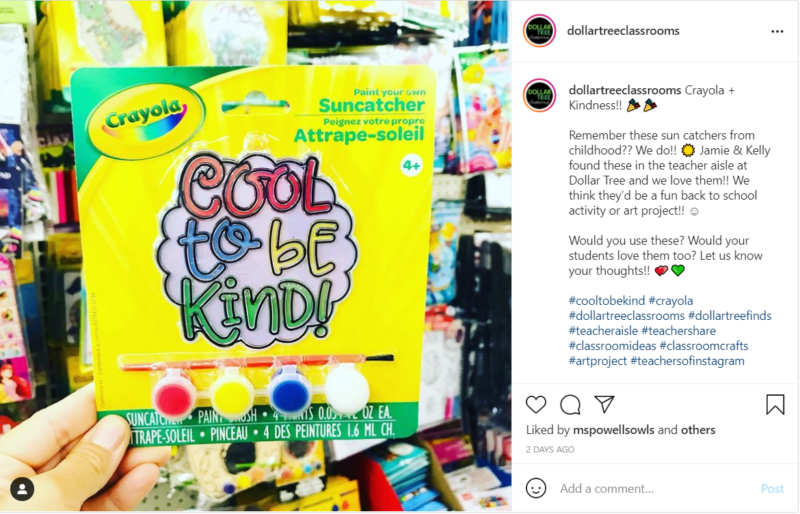 We loved making sun catchers as kids, so why not bring that magic into your classroom? Check the teacher aisle at your local dollar store for a fun art or back-to-school project!
Source: @dollartreeclassrooms suncatchers
25. Inspired dry erasers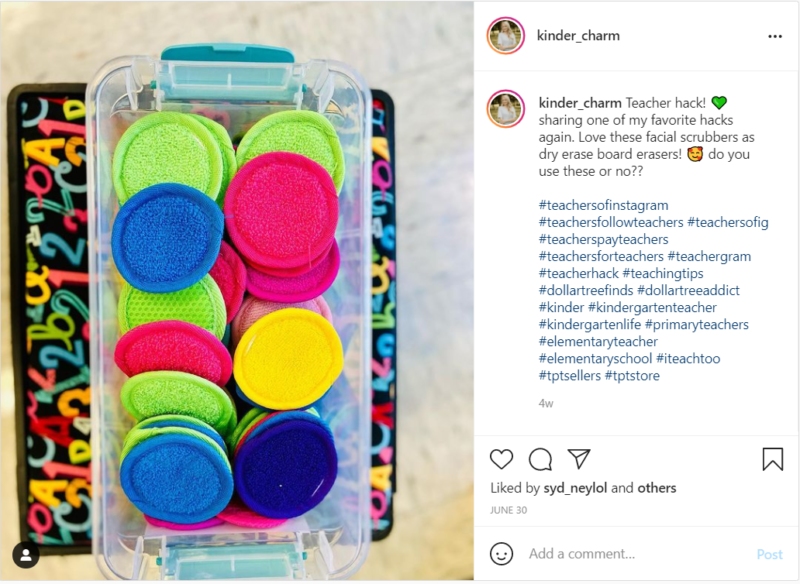 Did you know you can use bargain facial scrubbers as dry erase board erasers? Not only does it save money, but these are perfect for little hands!
Source: @kinder_charm
26. Easy charging station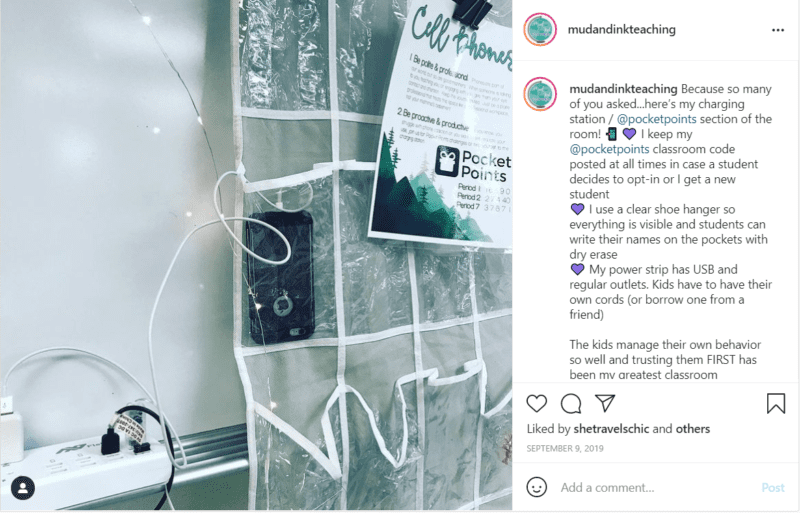 This idea serves two purposes. First, it gives students an easy way to charge their phones. Second, it keeps devices from distracting them during lessons. It's a win-win!
Source: @mudandinkteaching
Inspired to save money? Make sure you're doing something with it. Equitable can help.
Learn More About How Equitable Can Help You Save for the Future
*1 LIMRA, Not-for-Profit Survey, Q1 2020 Results, based on 403(b) plan participants and contributions. This applies specifically and exclusive to Equitable Financial Life Insurance Company (Equitable Financial).

Article provided by WeAreTeachers.com and sponsored by Equitable. Equitable Financial Life Insurance Company (Equitable Financial) and Equitable Advisors, LLC (member FINRA, SIPC) are affiliated companies, located at 1290 Avenue of the Americas, New York, NY 10104, (212) 554-1234. Equitable Financial and its affiliates do not provide student loan forgiveness, tax, accounting or legal advice or services and are not affiliated with WeAreTeachers.com. Equitable is the brand name of the retirement and protection subsidiaries of Equitable Holdings, Inc., including Equitable Financial Life Insurance Company (NY, NY); Equitable Financial Life Insurance Company of America, an AZ stock company with main administrative headquarters in Jersey City, NJ; and Equitable Distributors, LLC. Equitable Advisors is the brand name of Equitable Advisors, LLC (member FINRA, SIPC) (Equitable Financial Advisors in MI & TN). The obligations of Equitable Financial and Equitable America are backed solely by their claims-paying abilities. GE- 3727041.1 a,b,c (8/21)(Exp. 8/23)